Our Lord Jesus Christ gave us the great commission to spread the gospel ("good news") to all the nations. Therefore, we reach out to places of need in our local community, in our country and throughout the world. We support Christian missions with our time, our treasures and our talents. We give our time to perform tasks at home and afar. We invest our dollars in missions near and far. We devote our talents to build, to nurture and to uplift. We support missionaries. We are missionaries.
Ways to Get Involved: 
Angel Tree, a program of Prison Fellowship, reaches out to the children of inmates and their families with the love of Christ. This unique program gives your church an opportunity to share Christ's love by helping to meet the physical, emotional, and spiritual needs of the families of prisoners.  Click here to sign up to give a gift (on the second tab) as well as details on drop off dates and locations.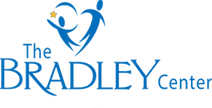 "Many children who live at Bradley have sadly never known the joy of receiving the holiday gifts they asked for. This happiness and excitement, which we may take for granted in our own lives, can have a tremendous impact on a child's identity and sense of self-worth." Union is stepping in to help make this joy a reality. Click here to sign up and see the gifts these children are wishing for this year. 
"Given the current climate in San Cristobal, would you consider making a donation to the Guatemala Christmas Basket Project to provide a basket of basic goods to a family in need? We greatly appreciate your past support and while this year our efforts will look a bit different in order to prevent the spread of COVID in San Cristobal, we are prayerful that with your help, our project can still offer much needed aid to this vulnerable community.
Instead of a large celebration event, this year we will deliver the baskets to impoverished villages surrounding San Cristobal.  Each basket will still include $50 worth of basic necessities purchased locally in San Cristobal, and we will also provide other items that people are in great need of right now, like hand sanitizer and masks." Click here for the full letter from Pedro and Samantha Torrez on how YOU can help make a difference in Guatemala. Donations are being collected until December 6th and can be mailed to the church. Please memo: "Guatemala Baskets." 
Please donate to support these Missionaries through Union's Mission Fund.
Missionary Updates:
Check Out Some of Our Mission Projects: