Gymagic Bus
Gymagic Bus is a mobile gym that brings an exciting learning environment to your school!
Cheerfully decorated, Gymagic Bus offers an extraordinary way for children to become fit & healthy. It is equipped with bars, beams, incline and barrel mats, zip line, monkey bars, mini-trampoline, vaults, rings, and a rock climbing wall. Through the Gymagic Bus program, your child will develop a positive attitude toward overcoming obstacles. Most importantly, your child will acquire a high level of confidence and learn how to succeed through the accomplishment of fun activities! Preschool students participate in the gymagic bus September- May and the two year olds have the opportunity to try the program during the summer months in June and July. Current rates for the gymagic bus are $11.25 per child per class. Checks made payable to Gymagic Bus.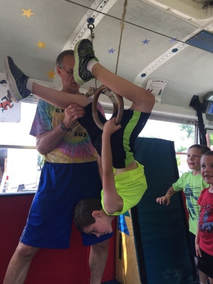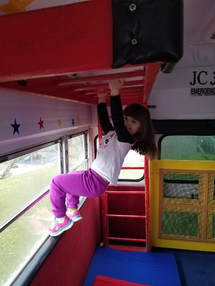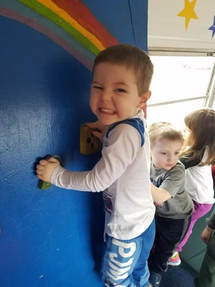 Librarian
The local librarian comes to our center on the third Thursday of every month to read a story to our preschool students followed by a coordinating craft or activity. 
Time with Tom
Every Thursday, the associate Pastor, Tom, will take thirty minutes to share a piece of the Biblical story with the preschool students. Toddlers participate in a similar program once a month.  Tom's goal is to deepen your child's desire to know Jesus, and to know the love that the Lord has shown us through him. He uses a series of stories that are part of a curriculum called Young Children and Worship. This curriculum has been bearing fruit in the lives of young children for several decades. Its' lessons are non-denominational as they reflect Christianity as a whole. It employs an interactive method with the children. It encourages the use of the imagination, every child's most important asset! (You can find more information about 
Young Children and Worship here
) In addition to telling a story and introducing children to the Bible, Young Children and Worship helps train children for worship with the adult community. They will practice recognizing the special place we set aside to encounter the Lord in community; they will develop a reverence for the Word of God that will help them listen with anticipation for the Lord's voice; they'll be encouraged to respond appropriately to the Lord's voice…all basic components to our worship of God as adults.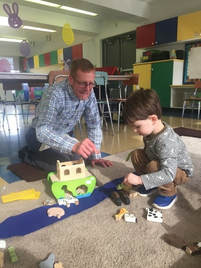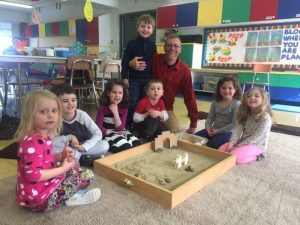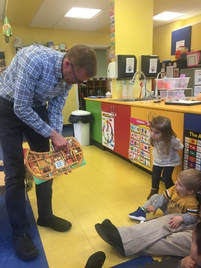 Carnegie Science on the Road
The Carnegie Science Center visits our preschool students at least bi-annually to bring BIG science to our littler learners! They offer 45 minute programming providing hands-on STEAM learning in a host of content areas. 
PHIPPS Conservatory and Botanical Gardens
While meeting PA Environment and Ecology standards, these Phipps-to-Preschool programs use botany and ecology to inspire learning. They visit our preschool students once a year and one of our favorite programs is the Pine Trees and Me presentation!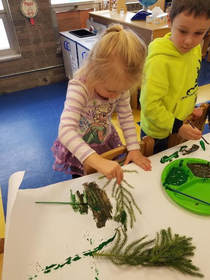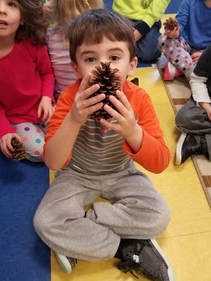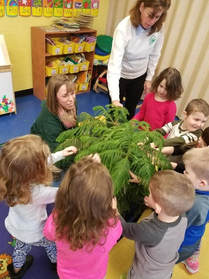 ALCOSAN Scholastic Outreach
The Allegheny County Sanitary Authority visits our center once a year to teach our preschool students how to be responsible stewards of their environment by delivering eco-friendly activities that promote environmental awareness. 
Holiday Parties
Parents are always invited to attend classroom holiday parties. Teachers may ask parents to volunteer at one of their learning stations or to donate a special snack for the occasion. We love having parents join us in the classroom and students love it even more! Take a look at some of the photos from a fan favorite below, our Halloween parade and classroom parties.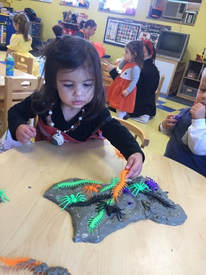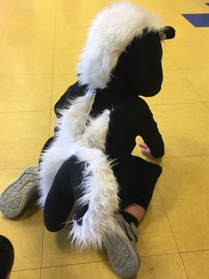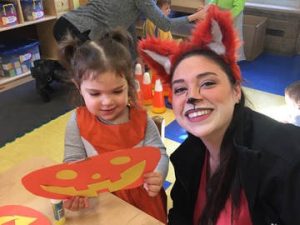 Christmas Program
Every year, the two year olds along with all of our preschool students perform various Christmas carols for friends and family alike in mid-December. We invite everyone to join us in the morning for a holiday show followed by refreshments in the church hall. 
Preschool Graduation
Students graduating preschool and heading off to Kindergarten participate in a mini graduation ceremony at the end of May. They wear their graduation cap proudly while accepting their diploma and then sing a few songs to show off all of their newly acquired talents. The ceremony is followed by refreshments in the church hall. Check out the photos from one of our "Surfing into Kindergarten" themes below.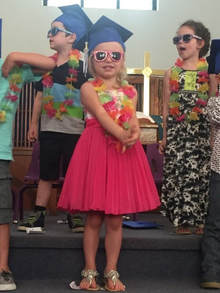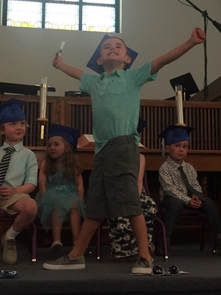 Summer Camp Program
We switch gears June-August and enjoy being outside as much as possible. Students still participate in a summer-themed curriculum, but we add in additional activities to promote gross motor skills. Students bring their bikes to school on Tuesdays and navigate obstacle courses set up in the parking lot. Wednesdays are spent completing music and movement activities like yoga, playing musical instruments, relay races, or learning group sports from Nzone Sports (tball, hockey, football, baseball, and basketball) and Soccer Shots. Thursdays are water days! Students wear their swim suit to school and run through the sprinkler out on the playground. Various water tables are set up to encourage educational exploration and cooperative learning as well. 
PA's One Book Program
The ONE BOOK program is a joint effort of state agencies, libraries, museums and statewide nonprofit organizations. The partners seek to involve adults and children statewide in sharing and talking about books and stories. Every year, we receive a copy of the chosen book and an activity guide to use with students in our center. We offer parents tips on "How to Raise a Reader" and follow up with additional resources that you can look into together as a family at home to further extend the lessons within the activity guide. 
Other Special Events
The Robinson Township Police Department comes to visit our students during Community Helper week and the Moon Run Volunteer Fire Department brings their fire truck for a siren show during Fire Safety week. The Iannessa Pediatric Dentistry visits every February for dental health month and Cat in the Hat shows up for Dr. Seuss week every year. We love having visitors at our center and exposing students to as many non-traditional teaching moments as possible. Parents are kept updated on all upcoming special events and visitors via the center's monthly newsletter.